Dreaming. Dyeing. Doing.
DyeSigns By Pamela, Inc. has become quite the buzz these days. At the helm of this Louisville, Kentucky based business is distinguished Artist, DyeSigner, and CEO, Pamela Mattei. Known for her eye-catching sense of color, hand dyed silk scarves, big dreams and unrelenting determination, Pamela has transformed her small business into a national and international brand. A juried artist with the Kentucky Arts Council's Kentucky Crafted program, DyeSigns By Pamela's silk scarves are hand dyed a spectrum of rich, luscious colors sure to complement any wardrobe. DyeSigned to adorn and sure to accessorize in ways only art can: In Style!
Pamela has enjoyed exploring the fibers medium since she was a little girl. Introduced to a plethora of art camps as a kid, Pamela was drawn to any class that involved fibers. From weaving to sewing, if it was fabric-related, she was a happy camper. One summer Pamela took a weeklong sewing camp and two years later gave up a trip to Walt Disney World in order to take a weeklong advanced sewing camp. As a middle school student, Pamela was thrilled to receive a sewing machine for Christmas and asked for (and received) a serger a few years later. What kind of kid does those sorts of things? One who is destined to become an artist!
While in high school at Presentation Academy in Louisville, Kentucky, Pamela was inspired and mentored by world-renowned fabric artist, Penny Sisto. After spending the day in Sisto's studio, Pamela went home and professed to her parents, "I know what I want to be when I grow up. I want to be a fabric artist!"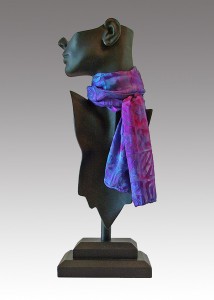 Pamela went on to attend Xavier University in Cincinnati, Ohio. She majored in Art with a concentration in Fibers and minored in Business. It was at Xavier when Pamela really became passionate about dyeing fabric.
After graduating college in 2004, Pamela immediately became an ART-trepreneur and started developing her own art business. She loved to dye fabric and dyeing scarves was something she enjoyed doing and could sell to make a living. Pretty soon "DyeSigns By Pamela" was born.
Pamela first started selling her work at many local Louisville and Kentucky galleries. Over the years DyeSigns By Pamela experienced exponential growth. Pamela has exhibited at a number of retail and wholesale shows including Kentucky Crafted: The Market, the Saint James Court Art Show, the Buyers Market of American Craft and the American Craft Retailers Expo. Today her artwork can be found in over 150 galleries, museum gift shops, boutiques, and specialty shops throughout the nation. From Maine to California, Florida to Alaska, and many, many places in between DyeSigns By Pamela are sold in 37 states and Canada.
With such a widespread national presence, in January 2011, Pamela incorporated her business and transitioned to "DyeSigns By Pamela, Inc.". Currently she has taken a break from exhibiting at retail and wholesale shows so she can keep up with the high demand for her artwork from galleries and continue to share her craft with DyeSigns By Pamela collectors and scarf enthusiasts across the country.
In the summer of 2013, Pamela was chosen to be one of thirty-two finalists to compete in a national competition to be featured on the cover of The Crafts Report, a monthly business magazine for the crafts professional. The competition unleashed Pamela's marketing mastermind side. She sent hundreds of press releases, thousands of emails, a barrage of creative and strategically planned Facebook posts, and delved into the world of Twitter, she held nothing back to try to #WIN a #PLACE on the cover to #SHOWcase her art. Pamela took her guerilla marketing efforts to the streets and appealed to every stranger she met to support her quest and in turn gained countless new fans, followers, and ambassadors of the DyeSigns By Pamela, Inc. brand. She advanced to all three rounds of the contest thanks to the overwhelming support of Team Pamela and finished an exciting and impressive first runner up against some mighty stiff competition.
Since the contest ended Pamela has been featured on the cover and in an inside spread of the Neighborhoods section of the Louisville newspaper, The Courier-Journal. The photos in the article were taken by a photography legend, Bill Luster, who has twice been the recipient of the team Pulitzer Prize Award and has photographed nine sitting U.S. Presidents and now Pamela herself. Quite an honor!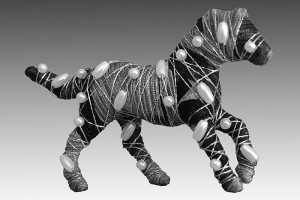 While she may not have won the coveted cover spot, you cannot say her journey was anything less than a success. Pamela is featured in the October issue of The Crafts Report magazine and Mayor Greg Fischer proclaimed the entire month of October 2013 to be "DyeSigns By Pamela, Inc. Month" in Louisville, Kentucky.
DyeSigns By Pamela has received an abundance of accolades from galleries and supporters throughout the contest. Dawn Wohlford-Metallo, the Visual Arts Director at Quad City Arts remarked, "Pamela, you are an inspiration to women and artists everywhere! I'm proud to represent you in my gallery! You are amazing!… Keep on making the world a brighter, more beautiful place!"
Annette Howlett, owner of True Kentucky praised, "Pamela, you have already succeeded beyond what most people achieve. Your talent and persistence will continue to pay off! Congratulations on the magazine article, The Courier-Journal article, and all the support you received from fans. I'm proud to carry your beautiful work at True Kentucky! Carry on!!!"
In September 2013, DyeSigns By Pamela, Inc. became an international brand when her scarves became available at her first international gallery account in Toronto, Canada.
In addition to sewing, quilting, and dyeing fabric, Pamela loves to incorporate photography and mixed media into her art. She has taken photographs for a number of local organizations including Music Theater Louisville and the Italian American Association. Many of her photographs have graced the pages of The Courier-Journal as well.
Pamela's artwork has been featured in a numerous exhibits across Kentucky, Indiana, and Ohio including the Carnegie Center for Art & History, the Jewish Community Center, the Louisville Visual Art Association at the Water Tower, the Embroiders' Guild of America, Morehead State University, the Lexington Central Public Library, Actor's Theater, the Kentucky Museum of Art and Craft, Xavier University, the Weavers Guild of Greater Cincinnati, and the Pegasus Gallery at the Louisville International Airport.
Pamela has participated in several public art projects including the Kentucky Psychological Association's "Heads Up, Kentucky!" project, Operation Brightside's "Gallopalooza at the Galas", and the Louisville Area Fiber and Textile Artists group projects that are part of the permanent collections in the main gathering spaces at Hosparus of Louisville and the Jefferson Alcohol and Drug Abuse Center.
Pamela has served on the Executive Board of the Louisville Area Fiber and Textile Artists and the Artist Advisory Council of the Kentucky Museum of Art and Craft.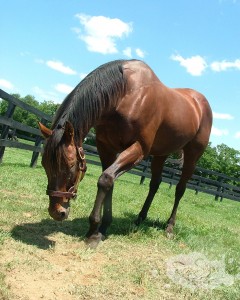 Pamela has won numerous awards throughout the years. It all began in 1990 after the second grade when Pamela entered a painting she made of a clown, Mr. Sad, into the Kentucky State Fair. It won a first place ribbon and a Palette Club Merit Award. Over the years she has been awarded over 100 ribbons at the Kentucky State Fair. She won the Junior Textile Sweepstakes Award twice and a Best of Show Award in the Hobbies division. Pamela is the two-time recipient of the Kentucky Museum of Art and Craft's Woodford Reserve Scholarship and has received an Individual Artist Professional Development Grant from the Kentucky Arts Council. On several occasions Pamela has been invited to serve as the guest judge for the Louisville Photographic Society's monthly photography competition.
One of Pamela's goals is to have her artwork in all 50 states. She also has not given up on her dreams of having her artwork featured on the cover of a national magazine. Pamela inspires fellow artists, want-to-be small business owners, gallery owners and fans across the world to dream bigger and better and has proven that passion, persistence, patience, and perseverance can pay off.
But visual art is not the only art form in Pamela's life. When she is not driving the pedal of a sewing machine or turning her skin different colors while dyeing her own fabric, Pamela enjoys spending her time working with the performing arts backstage in the theatre as the resident Assistant Stage Manager for The Louisville Ballet and as a freelance Stage Manager and Production Assistant for a variety of local events and ceremonies. Pamela is a proud member of Theatrical Wardrobe Union #897 & #864. She travels around the region to use her artistic talents as a dresser on the wardrobe crew for countless Broadway Series and other touring productions including Wicked, War Horse, Jersey Boys, Dreamgirls, Sister Act, Sesame Street, Yo Gabba Gabba and the Rockettes and has worked as a seamstress for The Phantom of the Opera and as a costume painter for Disney's The Lion King. Pamela has also worked a variety of concerts with music legends and superstars including Prince, Diana Ross, Tim McGraw and New Kids on the Block. Running DyeSigns By Pamela has allowed Pamela the opportunity and flexibility to be able to pursue her theater endeavors, which she is very passionate about.
Pamela is based out of Louisville, Kentucky where she dreams, dyes, inspires and continues to make the world a more colorful place, one scarf at a time.