Do you or does someone you know aspire to make a living through art?
Then mark your calendar for Tuesday, July 21, 2015, from noon-1pm and join me for 
The Carnegie Center for Art and History's Lunch & Learn Program 
"Making a Living Through Art"
Featuring Pamela Mattei of DyeSigns By Pamela
Come learn how an aspiring artist transformed her love of fabric and passion for the theater into a multifaceted career in the arts. Whether you dream of building a business from your hobby, have struggled to make a living as an artist for years, or feel overwhelmed juggling life and art, you will leave this program inspired by the possibilities and empowered with ways that you too can make a living through your art.
The program is open to the public and free to attend, however seating is limited and
reservations are required by contacting 812-944-7336 or dthomas@carnegiecenter.org.
The Carnegie is located at 201 East Spring Street in New Albany, Indiana.
Bring along your own lunch, the Carnegie Center will provide drinks.
For directions or more information about the Carnegie Center visit www.carnegiecenter.org.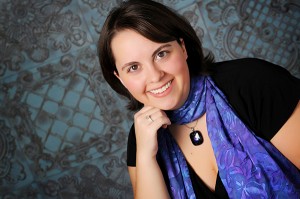 Pamela Mattei has spent over a decade making a living through the visual and performing arts. By day, Pamela is the founder and CEO of DyeSigns By Pamela, an art business she built from a dream to a national and international brand. Her colorful hand dyed silk scarves can be found in over 150 galleries in 35 states and Canada.
At night, Pamela can be found behind the scenes working on the wardrobe crew for some of the biggest touring Broadway shows such as Wicked, The Lion King, and The Phantom of the Opera as well as concerts featuring musical superstars including Taylor Swift, Elton John, and Cher.
Pamela loves mentoring fellow artists and creative entrepreneurs as they pursue their artistic passions and build successful businesses. She is the creator of an arts business mastermind group that empowers members to achieve their goals and overcome any obstacles that may be in the way. She also works one-on-one with artists advising them on ways they can grow and run their business with less overwhelm and more ease.
Pamela began dyeing at age four and in high school, after spending the day shadowing world-renowned fabric artist, Penny Sisto, Pamela went home and professed to her parents, "I know what I want to be when I grow up. I want to be a fabric artist!
A graduate of Xavier University in Cincinnati, Ohio, Pamela majored in Art with a concentration in Fibers and minored in Business.
In addition to being a member of the Louisville Area Fiber and Textile Artists, Pamela is also a juried member of the Kentucky Art Council's Kentucky Crafted program, the Louisville Artisans Guild, and the Kentucky Guild of Artists and Craftsmen.
She has been featured in many publications including Today's Woman, Handmade Business, The Crafts Report, Smart Retailer, Xavier Magazine, and The Courier- Journal.
Pamela finished first runner up in The Crafts Report 2013 Cover Contest. While she may not have won the coveted cover spot, Pamela was featured in the October 2013 issue and Mayor Greg Fischer proclaimed the entire month of October 2013 to be "DyeSigns By Pamela, Inc. Month" in Louisville, Kentucky.
Pamela has won numerous awards throughout the years. She is the two-time recipient of the Kentucky Museum of Art and Craft's Woodford Reserve Scholarship and has received an Individual Artist Professional Development Grant from the Kentucky Arts Council. Pamela has also been awarded over 100 ribbons at the Kentucky State Fair.
Pamela's artwork has been included in many exhibits across Kentucky, Ind iana, and Ohio including the Carnegie Center for Art & History, the Embroiders' Guild of America, the Lexington Central Public Library, Actor's Theater, the Kentucky Museum of Art and Craft, and the Pegasus Gallery at the Louisville International Airport.
Don't forget the program is open to the public and free to attend, 
but seating is limited
and reservations are required 
by contacting 812-944-7336 or dthomas@carnegiecenter.org.
Hope to see you there!