Are you an Emerging Artist wondering
if you should and how you can
turn your creative hobby into a real business?
Do you wonder…
Where to begin?
How to price your work?
Where to sell your work: at retail shows, to galleries, or online?
Or are you an Established Artist
wanting to build your brand and
take your business to the next level?
Perhaps you are struggling with feelings of…
Isolation from being alone in your studio all day?
Overwhelm from trying to manage all the day to day operations of running your own business and the things you think you should be doing?
Lack of clarity and direction about what you need to do next as you drown in a mile long to do list?
Lack of time to actually pursue your creative passion as you juggle a full or part time job on top of family obligations too?
Being stuck, stagnant, or falling short of reaching the success you dream of?
Been there. Done that.
Can I share with you some exciting news?
It doesn't have to be that way and you don't have to keep feeling that way.
I am here to help!
Whether you are just starting out at square one
or have a few years (or a few decades) as a creative entrepreneur under your belt,
I know you have amazing potential!
Whether you dream of…
Exhibiting at your first local retail show or your first national wholesale show
Selling your work to galleries or online
Getting press (via newspapers, magazines, blogs, or TV)
Establishing and meeting production goals for a big order or the upcoming holiday season
Quitting your day job and becoming your own boss
Building your brand
Truly making a living from your art
You can do it.
It can happen!
Do you…
Want to become unstuck and create momentum towards achieving your dreams?
Want to figure out how to manage the overwhelm and tackle your never-ending to do list?
Need to find the time to… (fill in the blank!)?
Need someone to hold you accountable?
Need a mentor, someone to talk to, to bounce ideas off of, to brainstorm, to help you see what you can't see, and help you figure out what you need to focus on next?
This is where I come in.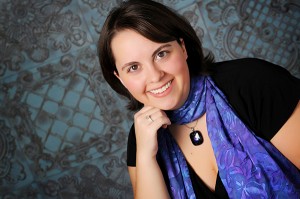 I am Pamela Mattei, a Creative Consultant and Business Strategist and I want to help you build the foundation for your budding business, or help you grow your blossoming creative career.
As the Founder, President, and CEO of DyeSigns By Pamela, Inc. I have spent over a decade building my own art business from just a dream into a national and international brand. Today my hand dyed silk scarves are available in over 150 galleries in 37 states and Canada.
I am a juried member of the Kentucky Art Council's Kentucky Crafted program, the Louisville Artisans Guild, and the Kentucky Guild of Artists and Craftsmen and have been featured in many publications including Today's Woman, Handmade Business, The Crafts Report, Smart Retailer, Xavier Magazine, and The Courier- Journal.
As a multi-passionate entrepreneur I managed to achieve that level of success while maintaining a part time freelance job in the theater working backstage on concerts and some of the leading Broadway National Tours (sometimes working six days and eight shows a week while still juggling my own creative business). It's hard to say no to the opportunity to work Broadway shows including Wicked, The Lion King, and The Phantom of the Opera or concerts featuring Taylor Swift, Elton John, and Cher. I admit, it hasn't been easy, but I am passionate about art and theater and fortunate to be able to pursue multiple careers that I love.
For years, artists have come to me for advice wondering where they should exhibit their work locally, how to get into galleries, and how to manage a never ending to do list. From where to begin, how to grow, what to do next, or how to become successful, I love mentoring fellow artists and creative entrepreneurs just like you, as they pursue their artistic passion and build a successful business. I currently lead a monthly Mastermind group and I work one-on-one with artists and creative entrepreneurs, advising clients on ways they can grow and run their business with less overwhelm and more ease.
Sign up below to…
Join my VIP list and receive exclusive invitations to future talks, webinars and programs as well as tips, tools, and resources to help you make a living through your art.

Email Marketing You Can Trust