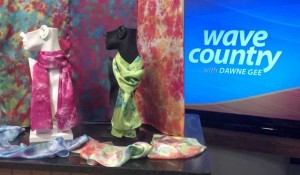 What do…
As seen on TV,
As seen on WAVE 3, and
As seen on Dawne Gee
…have in common?
Well besides being a fabulous and timely rhyme, they all describe me!
In case you missed seeing my recent TV interview on Wave Country with Dawne Gee, below is the link where you can watch it.
—> CLICK HERE to watch the interview. <—
Look for the "Featured Videos" box in the top right corner
& click on the "DyeSigns By Pamela, Inc." link.
(Bonus points to anyone who pops a bag of popcorn to watch it!)
Bucket List Update: Add "As seen on TV" to the resume. Check!